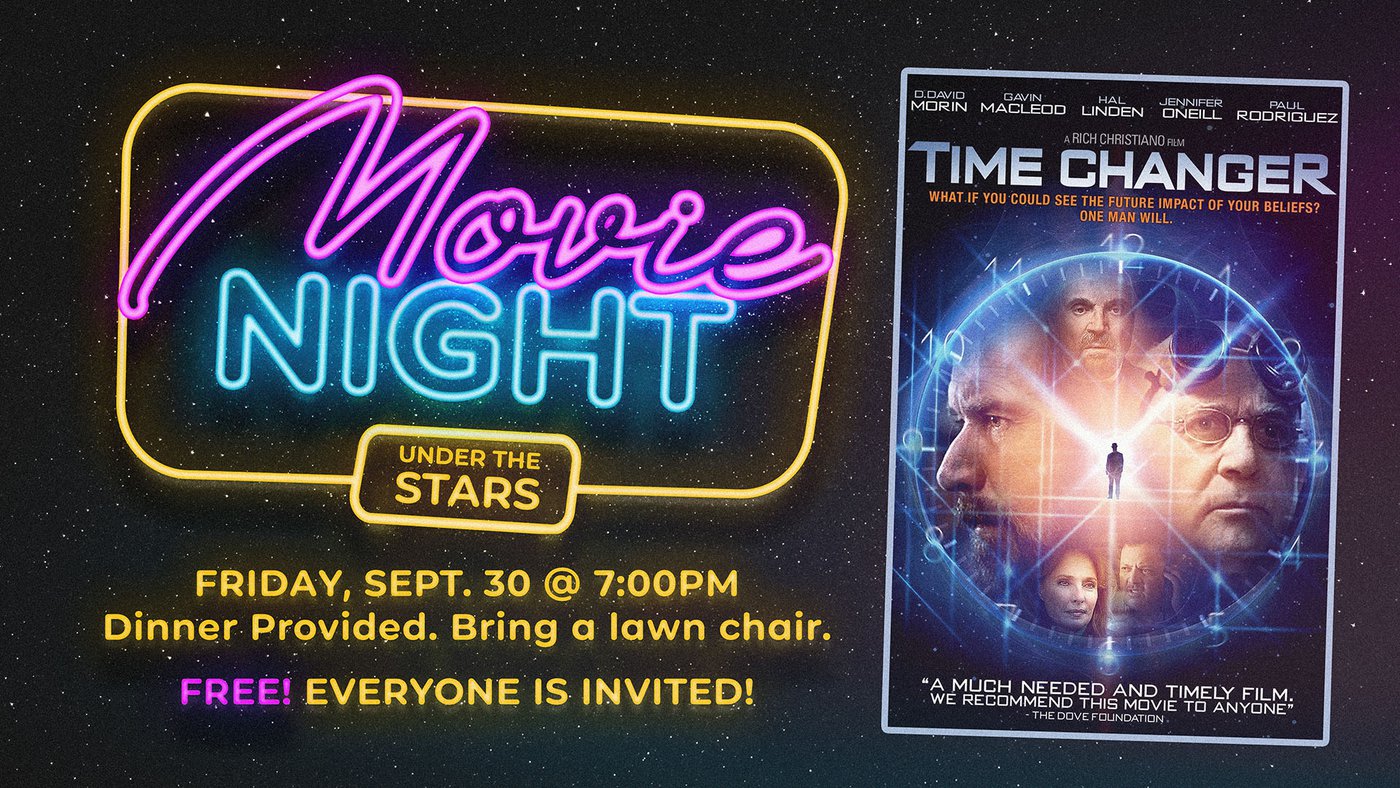 Join us for an outdoor movie night under the stars! We'll be watching "Time Changers." Dinner is provided and the cost is FREE! Everyone is welcome.
Time Changers explores that what we believe and preach effects future generations. This is great family event that will lead right into our new School of the Bible starting in October.
Just bring a comfy lawn chair and join us right outside in our parking lot on Friday, September 30th at 7:00 PM!